There are many different names on this construction method with slight differences. Norvegese, Norwegian, Goyser or Bentavenegna. It has much in common with Goodyear welting with the difference that the upper is stitched down under the welt. This creates better water proofing. The stitching on the welt is usually a two or three row braid creating a very distinctive look.
Good water resistance
Sturdy construction with high durability
Due to layers; stiff construction
Proceedure
Similar to the goodyear welted construction the insole is prepared by gemming. Then the upper is lasted for next step to attach the welt. This is what differentiates Norwegian construction from Goodyear welting: to secure a good water proofing the upper is folded underneath the welt. This way there is no gap between the welt inner edge and upper.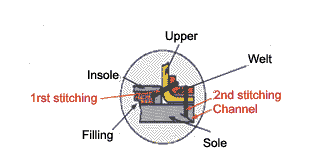 Picture uses a hand welted construction with a single outsole.
The welt is stitched through the upper to the gemming. This creates a creating a cavity between the welt (attached to the gemming) and insole. To even the surface a filler is used to cover this cavity and create cushioning. Normally cork or a cork mix is used but other materials are also common that allows for breathability. This is put in place with a mix of filler material and glue. Over time the filler usually collapses so upon resoling it´s common to also change filler.
With the upper lasted, the midsole gemmed and upper welted everything is joined together. Either a single outsole or a midsole / outsole construction can be used. On above picture a single outsole is used attached with a goodyear welt stitch.
In the case shoe is constructed with a midsole / outsole construction the midsole is firstly attached with a stitching and then the outsole is attached with a third stitching.

For decorative purposes these stitches are often braided together creating a look famous for the construction. This does not convey any clear functional benefit and is sometimes seen on blake constructed shoes being marketed to carry a "Norwegian welt". While true it´s not a Norwegian construction.
If the shoe is a heavier boot such as a hiking boot the midsole is normally stiched as explained above and a treaded outsole is cemented to the midsole.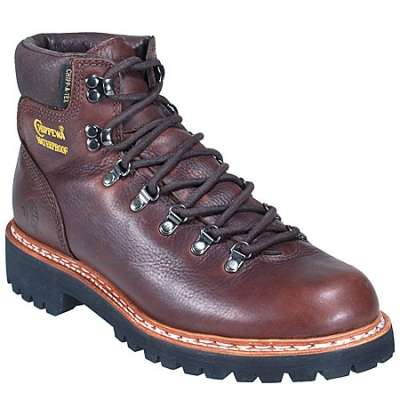 Boot in Norwegian construction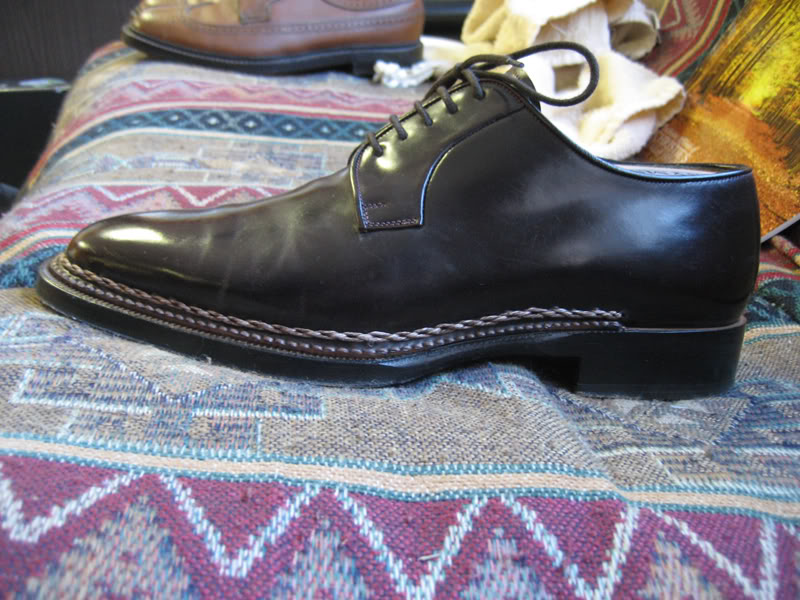 Shoe in Norwegian Construction
Norwegian, Norvegese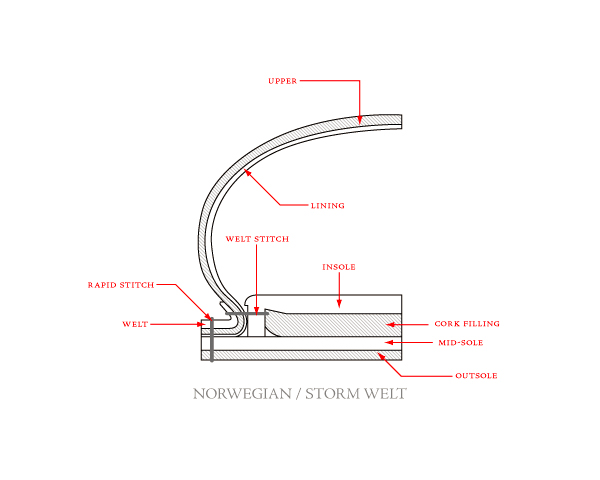 Norwegian construction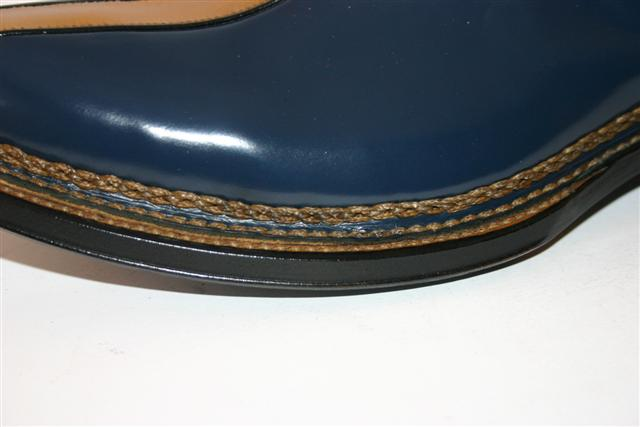 Shoe in Norwegian Construction
Bentivegna / Tirolese / Goyser
Similar to the Norwegian construction but with a storm welt. Seen as one of the most sturdy and complex constructions available . This construction has many different names depending on region. In Northern Italy, as well as Firenze, it is known as the Tirolese construction. In East Italy it is known as the Bentivegna construction. In other areas it´s known as Stagno, meaning waterproof in Italian. It´s also known as Goyser construction.1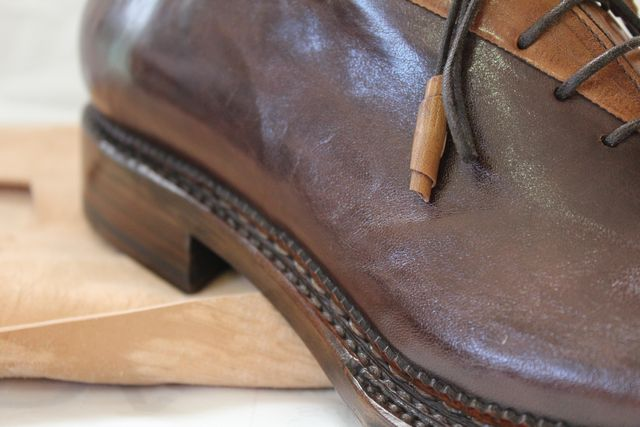 Bentivegna Construction
Other variations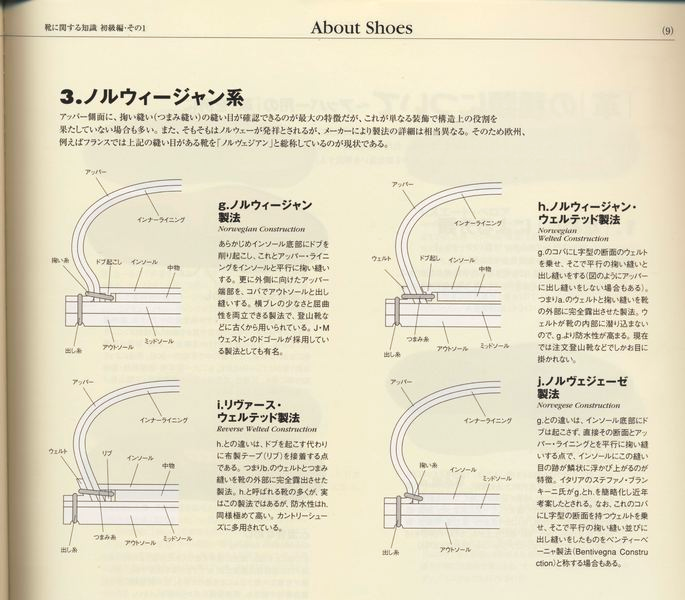 There are many different variations and they are referred to with different names.
References
1
https://www.lbardi.com/pages/the-craft