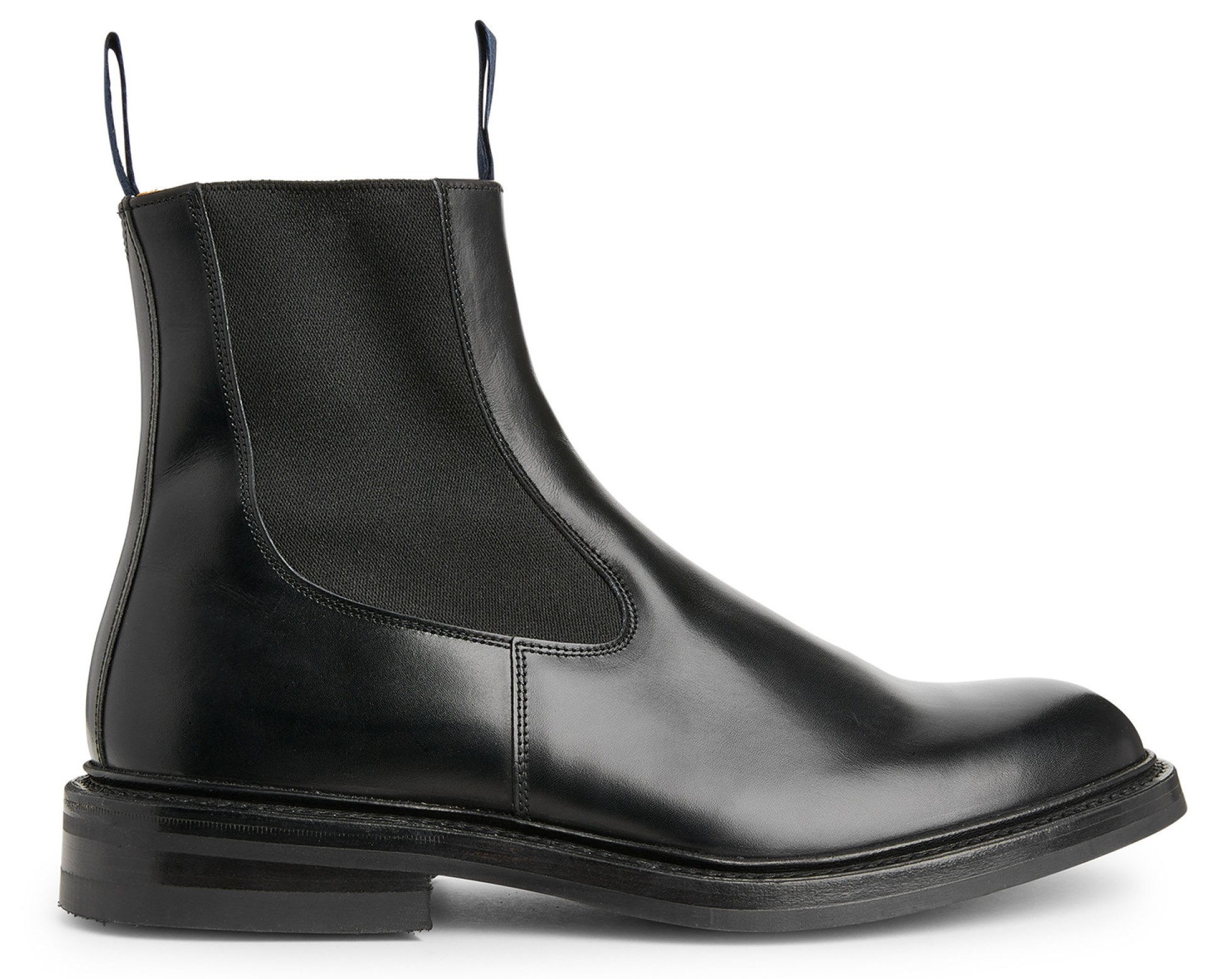 Ankle-high boot identified by the elastic on sides instead of front lacing, round toe and low heel. Also common with loops on back to grab when putting shoe on. Generally Chelsea boots can be identified by ankle high elastic gausetts on sides, no lacing system and a low heel.
History
In 1837 J. Sparks-Hall, the cobbler of English Queen Victoria, presented to her a pair of shoes what we today would refer to as Chelsea boots but then without the today characteristic elastic gausetts to keep the foot in place.
The vulcanized rubber was developed in 1845 which enabled a flexible and elastic components. J. Sparks-Hall added this new invention to his creation and filed 1851 a patent referring to the queen: 'She (Queen Victoria) walks in them daily and thus gives the strongest proof of the value she attaches to the invention'.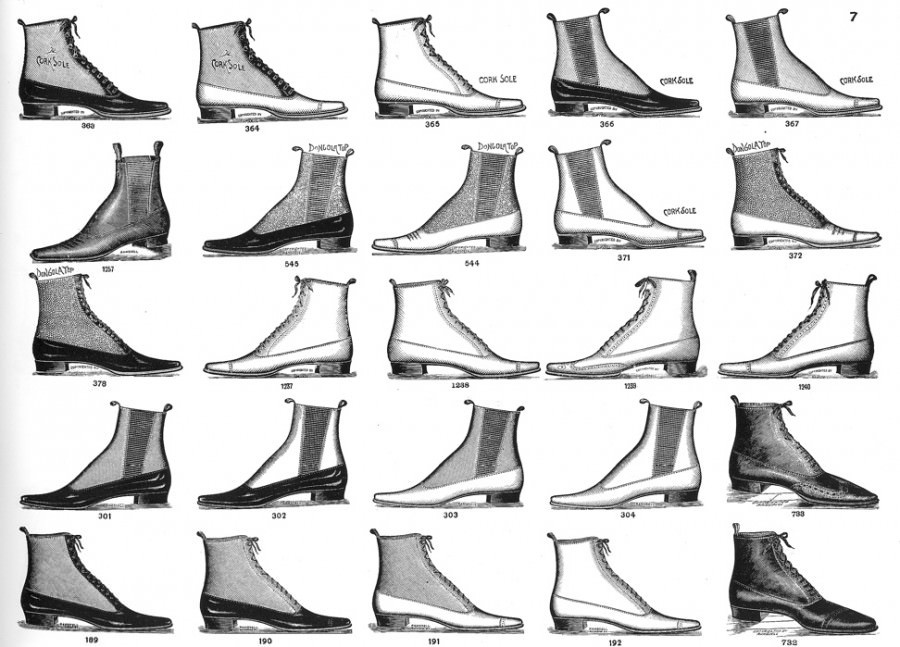 In 1840 the shoe started to take on fashion and stayed in fashion until World War 1.
In mid 1950's and 1960's Chelsea boots regained their status as a fashion symbol as a group of young artists, film directors and socialists hanging out in the King's Road (a street near Chelsea and Fulham) area in west London started using the shoe as their staple. They became known as the: Chelsea set and made the name Chelsea synonym with their way of dressing and living.
The London based theatrical and ballet shoe maker Anello & Davide created 1961 a version of the Chelsea boot based on a request from The Beatles members John Lennon and Paul McCartny with a Cuban Heel. This contributed to the popularity of the Chelsea boot and is considered to be a variant know as the Beatles boot. George Harrison and Ringo Starr, the other members of The Beatles, each bought themselves a pair and matched it with suits.
Around this time style conscious Mods started wearing Chelsea boot types matching with their other attributes: Suits, vespas and music. Rolling stones were also contributing to the sucess of the Chelsea Boot in a more rock and roll environment.
Chelsea boot vs Jodphur boot
Chelsea boots and Jodphur boots are often mixed up due to the similar shape. However, there are distinct differences:

The Chelsea boot back and front pieces are stitched together under a gausett of elastic keeping the foot in place.
The Jodhpur boot has a front piece overlapping the back piece. It´s usually fastened with a strap and buckle.
Appearance
There are multiple different Chelsea boots of Chelsea boot types and appearances. Below are a selection of the most common ones.
Plain Chelsea boot
The most common type of chelsea boot. Is considered to be formal/semi-formal due to it´s, normally, sleek outsole and slim profile.
Brogue Chelsea boot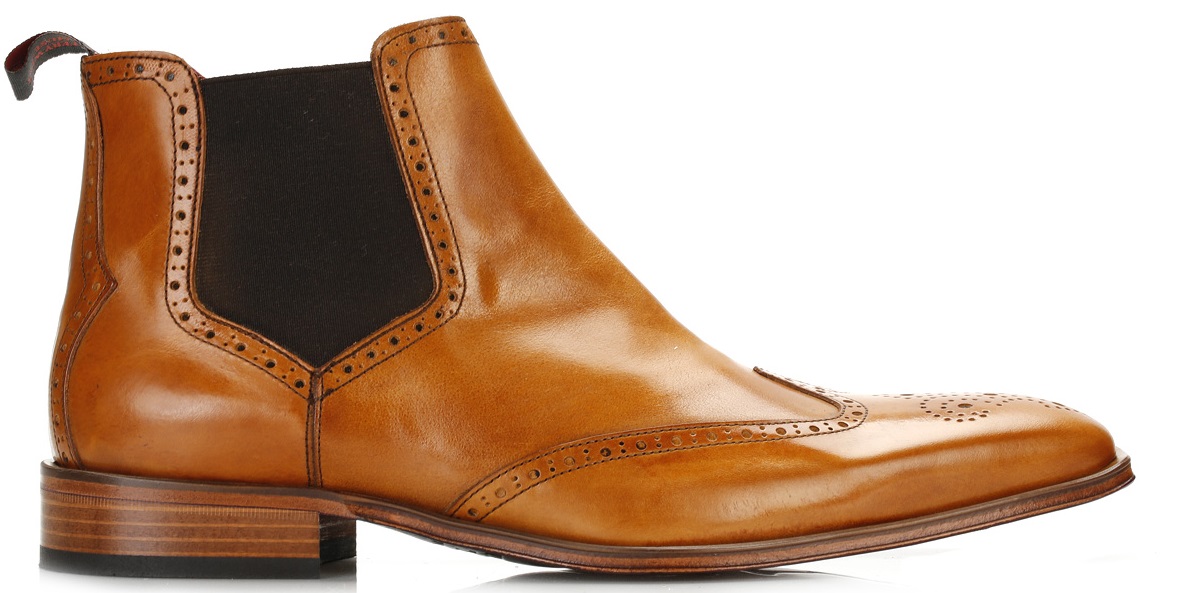 More a variant of the Chelsea boot than a type itself. It´s very similar to the Plain Chelsea boot but with brogue embellishment.
Beatles boot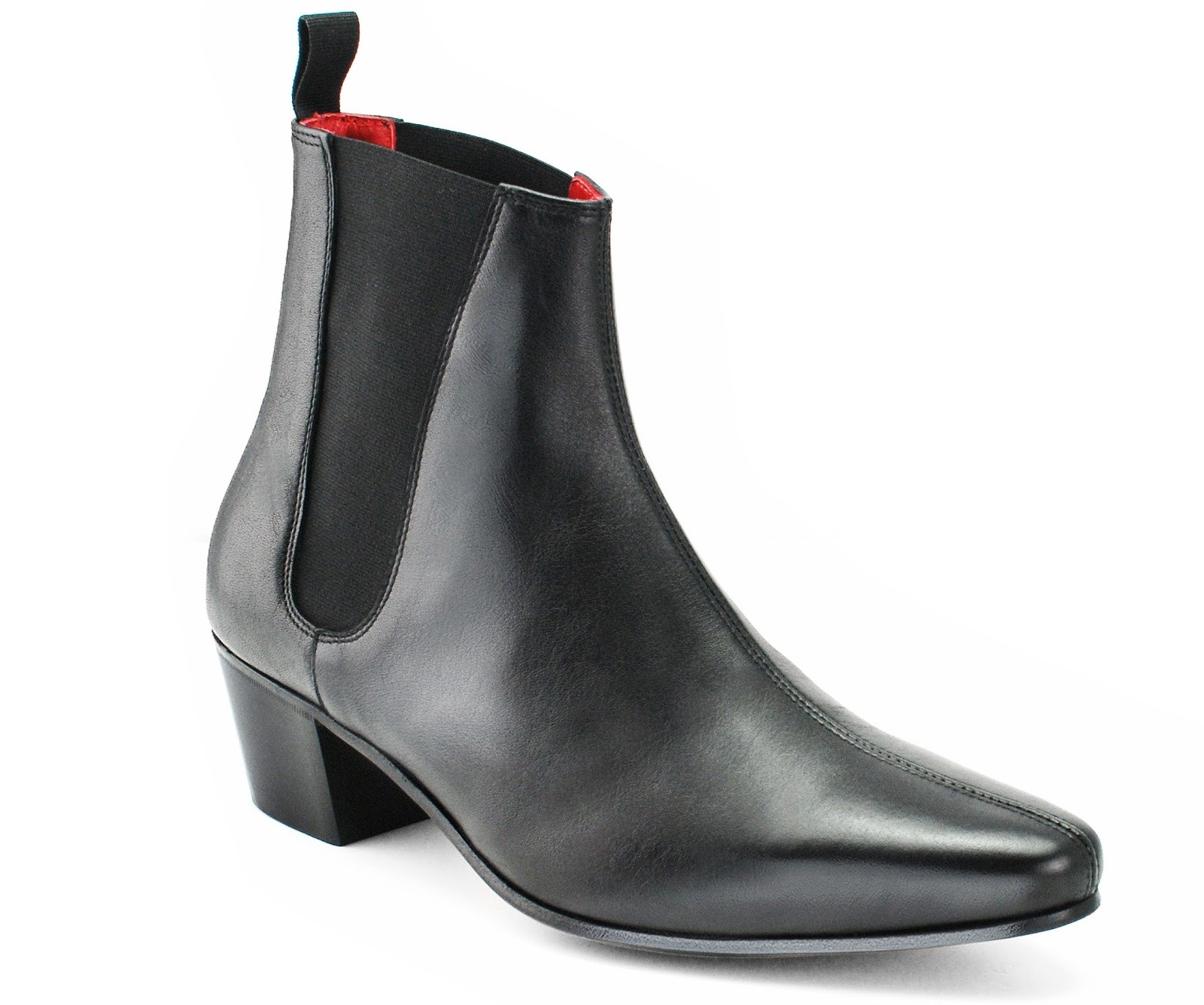 Usually with a narrow and pointy toe-box together with a Cuban heel. This is sometimes also featured with a zipper instead of elastic. It´s also common with a centered seam running from topline to toe.
The name originates from an order of the shoe to Anello & Cole shoemaker in London by members of the Beatles. It became very popular during 1960's and stayed so until late 1970's when it started to decline in popularity. It has regained some of it´s former popularity during 2000 through 2010.
Australian work boot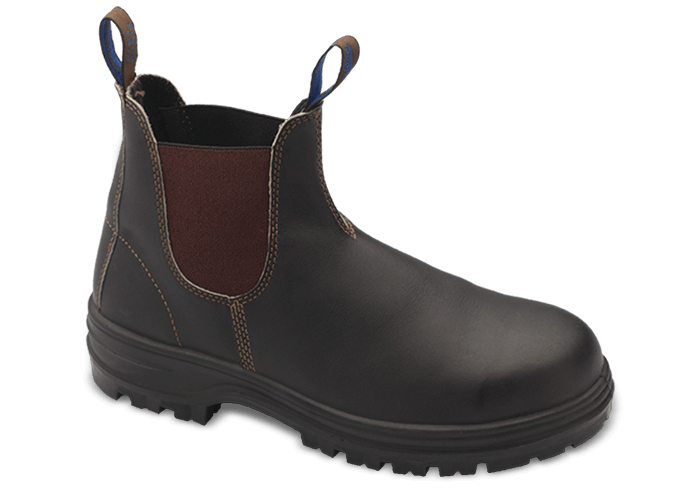 Characterized by the heavy rubber outsole, often with a threaded design for grip. Upper is normally in a thicker durable leather quality.
References
https://theidleman.com/manual/advice/history-of-chelsea-boots/
http://www.crockettandjones.com/news/index/the-origins-of-shoe-styles
https://en.wikipedia.org/wiki/Chelsea_boot