Open shoe with close link to ballet flat shoe in terms of design but with a characteristic strap fastened with velcro, buttons or buckle and pin over the instep point. Comes in many different heel heights, normally with a round closed toe.
"Bar" strap fastened with buckle, velcro or buckle.
Round, closed toe
Open design
History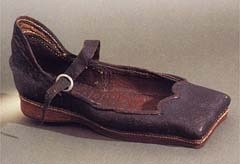 While not clear exactly when the model made its first appearance the style is known to have been worn by the English king Henry VIII during the 16th century.
Henry VIII shoe, square toe due to left and right shoe not established yet.
At this point, the model was not referred to as a Mary Jane but this originates from the early 1900's series Buster Brown, created by Richard Felton Outcault. A comic strip published regularly in the New York Herald about the dog Buster Brown and the girl Mary Jane. It was after the St Luis World´s Fair in 1904 where the shoes started to become known as Mary Janes. Outcault went there and sold license rights to the Buster Brown franchise. One of the companies was Boston Shoe Company (now Caleres http://news.stlpublicradio.org/post/why-did-brown-shoe-company-change-its-name-caleres#stream/0) who went on to hire actors to imitate the Buster Brown comic promoting the iconic shoes among other types.

Buster Brown Cartoon
Today mainly girls and women are seen to use Mary Janes. However, until around 1930's it was also a common shoe for boys to wear the shoe as part of more formal attire.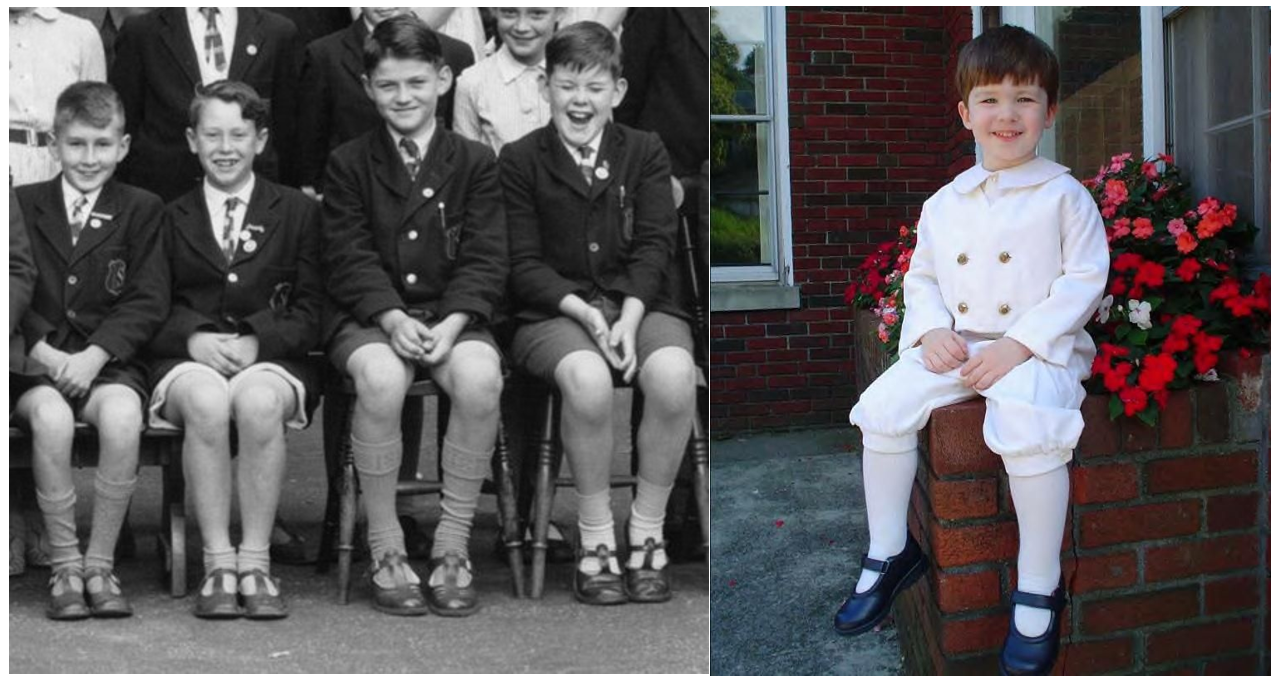 Boys with Mary Janes
Nowadays it´s possible to find Mary Jane in a wide variety of appearances with varying heel height, constructions and material compositions.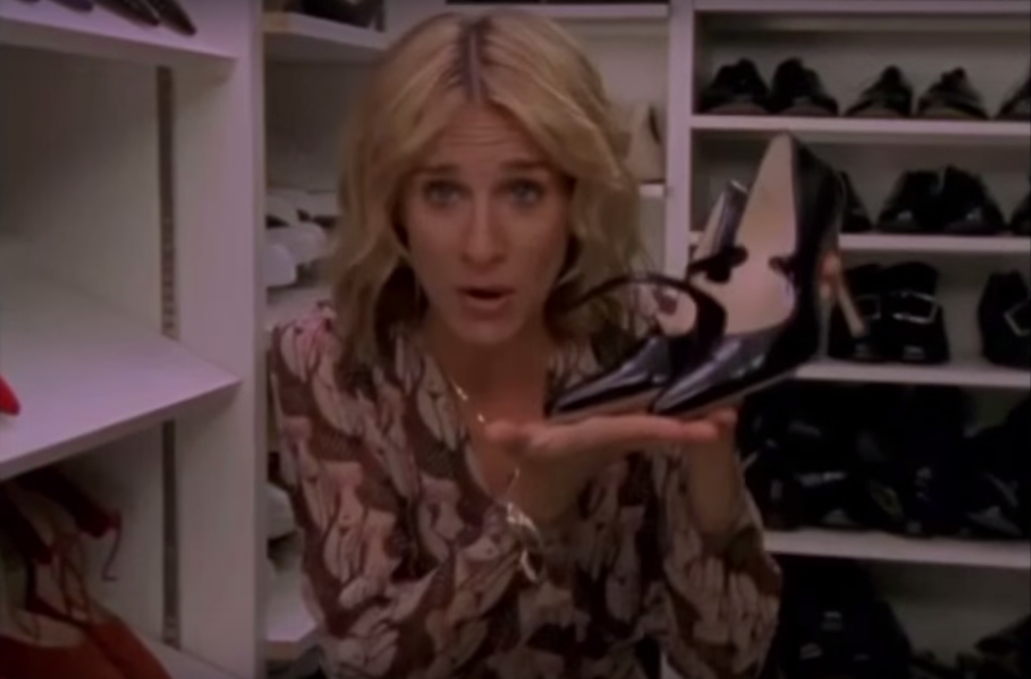 Sarah Jessica Parker holding a pair of Mary Janes in Sex and The city.
Category
Casual shoes/Dressed mens
Constructions
Material
Mary Janes are not defined by a specific material. They can be made in leather, synthetic or textile.
Name
Mary Janes
References
https://www.tukshoes.co.uk/blog/2014/07/the-history-of-the-mary-janes/
http://www.independent.co.uk/life-style/fashion-the-history-of-the-mary-jane-shoe-called-to-the-bar-1172022.html
http://circavintageclothing.com.au/2011/02/11/a-brief-history-of-the-mary-jane/
https://broadly.vice.com/en_us/article/ezj3jk/mary-janes-were-originally-worn-by-little-boys
http://www.streetdirectory.com/travel_guide/34693/shoes/where_mary_jane_shoes_come_from_and_why_they_are_still_popular.html