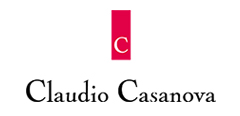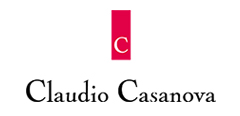 Romania
Strada Albotești 6, Moinești 605400, Romania
Verified by FindSourcing
E-mail address
Profile information
Location
Response rate
100%
Offers submitted
6
Design Shoes Colection Srl
Romania
Strada Albotești 6, Moinești 605400, Romania
Our Footwear Production
Thanks to his passion for artisan shoe manufacturing and forty years of experience in the sector, Claudio Casanova has reached a high quality standard that allows him to satisfy an increasingly demanding and detail-oriented clientele.
The mission that Claudio has always pursued is to listen, understand and satisfy the customer in order to establish a stable and long-lasting relationship with him.
The maximum accuracy and professionalism in the choice of materials and workmanship, the stable and solid relationships with suppliers, the carrying out of all the phases of the production process in their territory of origin are the elements that distinguish Claudio's way of working and that allow him to create a high quality footwear in his company.
Verified by FindSourcing
E-mail address
Profile information
Location
Response rate
100%
Offers submitted
6
Brands working with
Inuikii
Tomasi
Moaconcept
Pajar
Processes
Lasting Methods
Board
Strobel/California
Race/Slip
Combination
Capabilities
1
Pre-development
Design Inspiration
Component Sourcing
Material Sourcing
2
Development
Risk Assessment
Technical Design
Digital Prototyping
Sample Making
3
Production
Cutting
Stitching
Assembly
Quality Control
4
Logistics
Shipping and Logistics
Inuikii
Tomasi
Moaconcept
Pajar
Code of Conduct
Environmental
0 out of 6 points
Completed 0001-01-01
More details
Protection of the Environment
Energy Conservation and Use
Water Conservation and Use
Investment in a Greener Production
Restricted Chemical Substances